The Dilendorf Law Firm's Customs and International Trade practice is invested in helping our clients take best advantage of incentives to the import trade, such as the Customs-Trade Partnership Against Terrorism (C-TPAT). This voluntary government initiative is designed to strengthen and improve the international supply chain and U.S. border security by building cooperative relationships between businesses and U.S. Customs and Border Protection (CBP).
Supply chain security is not the only goal of C-TPAT; it is also an effective way to facilitate the flow of global trade. The program offers a three-tier structure of incentives to importers: Tier 1 incentives become available once an importer is certified; Tier 2 level is for those who are both certified and validated, and Tier 3 incentives are for participants who go above and beyond, exhibiting best practices.
The Customs Trade Partnership Against Terrorism offers benefits for U.S. importers of record, licensed U.S. customs brokers, warehouse operators, carriers, foreign manufacturers and suppliers, and other operators that qualify through their efforts to strengthen the international supply chain security.
Because C-TPAT offers incentives for meeting and exceeding program requirements, it is a very popular initiative among importers. As a result, many companies will make internal improvements to meet the program's security standards. Applicants to C-TPAT must complete a detailed security profile, which is reviewed, approved, and validated in person by CBP agents.
Many of the program's incentives are provided by CBP, such as fewer cargo examinations and shorter wait times at the border, but participants also benefit from the rigorous internal review process that is required when applying, as well as ongoing measures taken to remain active in the program. For example, a company's noncompliance may be remedied earlier in their import process, thereby improving operational efficiency, and reducing costs.
Our firm regularly advises clients on the implementation of changes within their supply chain to ensure CBP considers them a secure partner, worthy of participation in the Customs-Trade Partnership Against Terrorism (C-TPAT) program.
The customs attorneys at the Dilendorf Law Firm guide our clients to ensure they meet the rigorous standards for C-TPAT participation and help them make the improvements necessary to become a trusted trader. Becoming a certified C-TPAT importer adds a level of predictability to the importer's operation by allowing for shorter wait times and greater certainty in long-term planning.
Our Customs & International Trade practice regularly assists companies applying for admission into C-TPAT and go through validation process, as well as annual updates to remain in good standing.
Resources:
Summary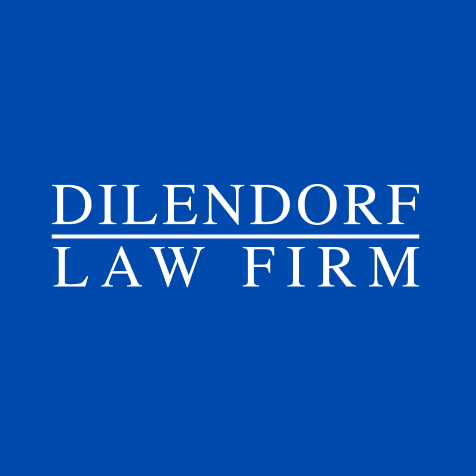 Service Type
CPTAT/Supply Chain Security
Provider Name
Dilendorf Law Firm
,
60 Broad Street, 24th Floor
,
New York
,
New York
-
10004
,
Telephone No.212.757.9797