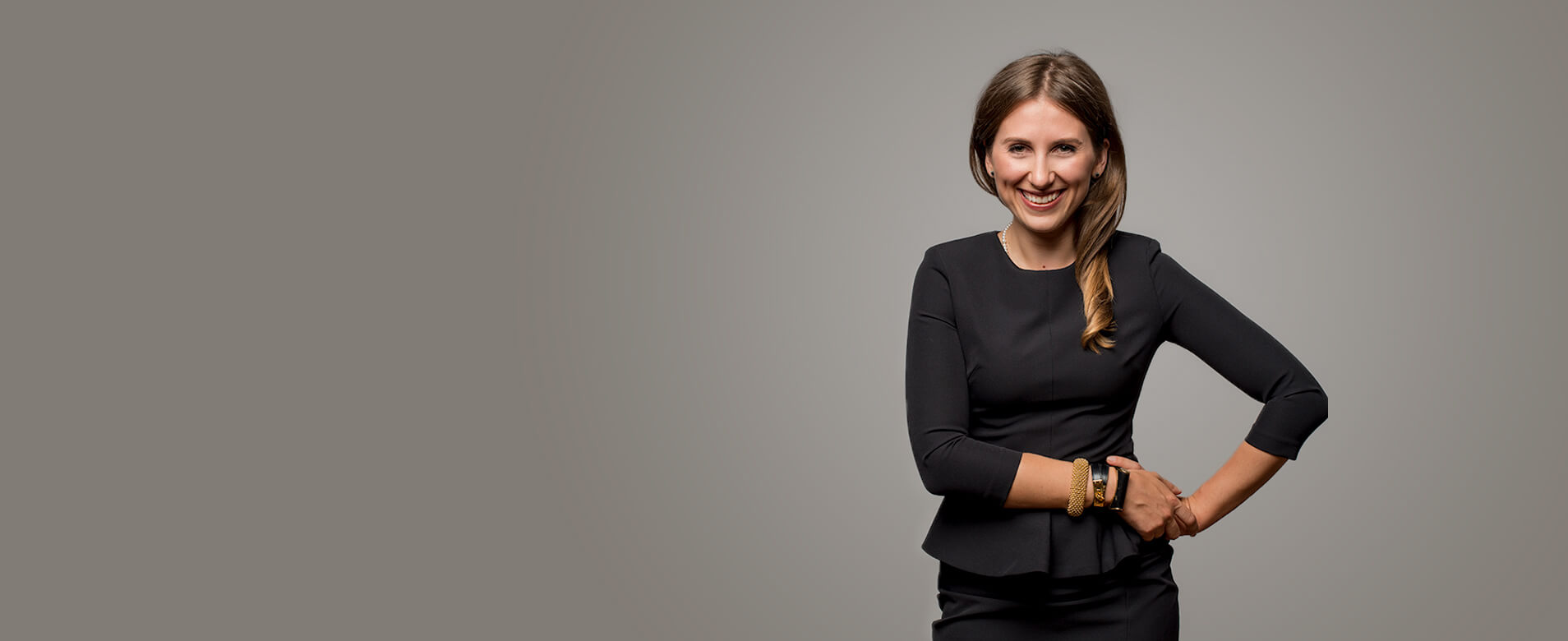 Rika Khurdayan
ABOUT
Rika Khurdayan's practice involves blockchain, virtual currencies and digital securities offerings (including tokenization of assets).
Rika provides strategic, transactional and regulatory advice to a wide range of both established and emerging participants in the FinTech space, and regularly represents token issuers, cryptocurrency exchanges, traditional and crypto investment funds, as well as family offices and managers wishing to cross-over to the blockchain sector.
Rika has extensive experience helping clients structure, negotiate and execute their most complex business transactions, with a particular focus on blockchain and FinTech, from traditional venture financing to regulatory-compliant digital securities offerings.
Over the years, Rika advised a variety of clients, including emerging companies, private equity and venture capital funds, private companies and family offices, in their development, acquisition, investment and disposition strategies. Rika helped these clients navigate the multiple regulatory regimes, tax laws and legal systems as they move people, financial assets and business interests across international borders.
Rika was named to Super Lawyers' New York Metro Area "Rising Star" in 2018 in Technology Transactions sector. She has been involved in many conferences worldwide as panel speaker or presenter on the regulatory aspects of blockchain technology and regulation of cryptocurrencies.
Well-versed in global blockchain trends and jurisdictional differences, and passionate about renewable energy, IoT and shared economy projects.
Areas of Expertise
Regulatory Compliance (Blockchain)
STOs and Tokenization of Assets
Venture Capital
Cross-Border Transactions
Business Advisory
Fund Formations
Blockchain Advisory
FinTech Advisory
SEC rules and regulations for ICOs


Education and Admissions
New York Law School, cum laude

Bar Admissions
New York
U.S. District Court Southern
District of New York
ATTORNEYS' EXPERIENCE
STO for a Major Foreign Digital Exchange and Wallet Service
Represented a client in tokenizing a part of equity in a foreign digital currency exchange and digital wallet by offering tokenized preferred shares through a U.S. SPV (Delaware corporation).
STO for Developing Renewable Energy Farms + Data Centers
Represented a non-US issuer in structuring a security token offering (STO) for developing a digital currency operation in the US and abroad
STO for Digital Currency Exchange and E-commerce Platform
Represented a FinTech company developing a digital currency exchange and e-commerce platform with structuring a security token offering (STO) featuring multiple types of security tokens, with and without voting rights and dividend distributions
STO for Blockchain-based Marine Navigation Network
Represented blockchain-based marine navigation service with AI capabilities in structuring a security token offering (STO) in the US
STO for Blockchain-Based Gaming Platform
Represented a non-US issuer in connection with launching a $30M security token offering (STO) in the US for developing a blockchain-based gaming platform
STO for B2B / B2C Blockchain Freelance Platform
Represented B2B / B2C blockchain freelance platform in the process of raising capital through Regulation D and S offerings to U.S. and non-U.S. investors, including review and analysis of the white paper and the project, preparation of the private placement memorandum (PPM), subscription agreements, guidance regarding the process of investor accreditation as well as AML/KYC checks, and filing Form D with the SEC.
STO for Digital Healthcare Platform
Represented a non-US issuer in connection with launching a security token offering (STO) for developing and operating digital healthcare platform