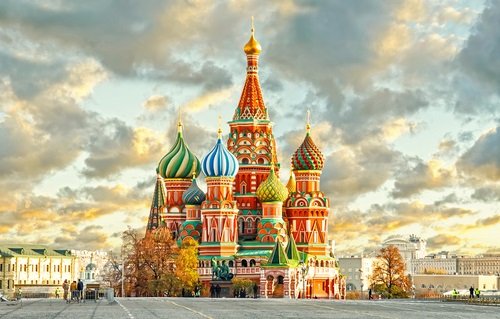 March 13, 2017 | By: Max Dilendorf, Esq. and Rika Khurdayan, Esq.
"Golden" Investment Structure for Russian Clients Buying New York City Real Estate
Russian investors can drastically reduce or eliminate income taxes when investing in New York City real estate.
The United States has tax treaties with 68 countries, including the Russian Federation.
Under these treaties, residents of foreign countries are taxed at a reduced rate, or are exempt from U.S. taxes on certain items of income they receive from sources, including real estate, within the United States.
The tax treaty between the U.S. and the Russian Federation offers Russian residents unique benefits and tax exemptions available only to a handful of other countries.
These tax treaty provisions allow Russian residents (both individuals and companies) to minimize effective tax rates on income generated from investments in the U.S., including real estate.
 For a free legal consultation about structuring a foreign investment in U.S. real estate by Russian residents, please contact Dilendorf & Khurdayan by
email
or call us at
212.457.9797
.
With proper structuring, the tax savings could be very significant allowing effective tax rate reductions of up to 70-80%, making a client's investment in U.S. real estate much more attractive. In some cases, income taxes can be eliminated completely.
Qualifying for these special Bilateral Tax Treaty-based exemptions requires careful planning.
Conversely, if the foreign client's investment in New York real estate is improperly structured, a combined Federal, NY State and NY City tax rate on the rental income or income generated upon sale of the client's property could be as high as 65%.
Our law firm has substantial experience advising Russian individuals, families and investment funds in connection with inbound U.S. transactions, including investments in real estate.
We help clients design optimal tax and corporate structures for cross-border transactions utilizing unique U.S.-Russia Bilateral Tax Treaty benefits.
Resources for Russian Investors Buying and Selling New York City Real Estate:
This article is provided for your convenience and does not constitute legal advice. The information provided herein may not be applicable in all situations and should not be acted upon without specific legal advice based on particular situations. Prior results do not guarantee a similar outcome.