Dilendorf Law Firm represents real estate investment managers on all aspects of fund formation and ongoing operations.  
We provide legal counsel in all relevant areas, including fund structure, securities laws, jurisdictional planning, fund strategy and other legal matters.
We have significant experience forming real estate funds and investment vehicles, including traditional closed-end and open-ended funds, tokenized funds, and joint ventures. 
We are intimately familiar with core, distressed, value-add and opportunistic investment objectives; with all asset classes, such as office, retail, residential, warehouses, industrial and mobile-parks properties.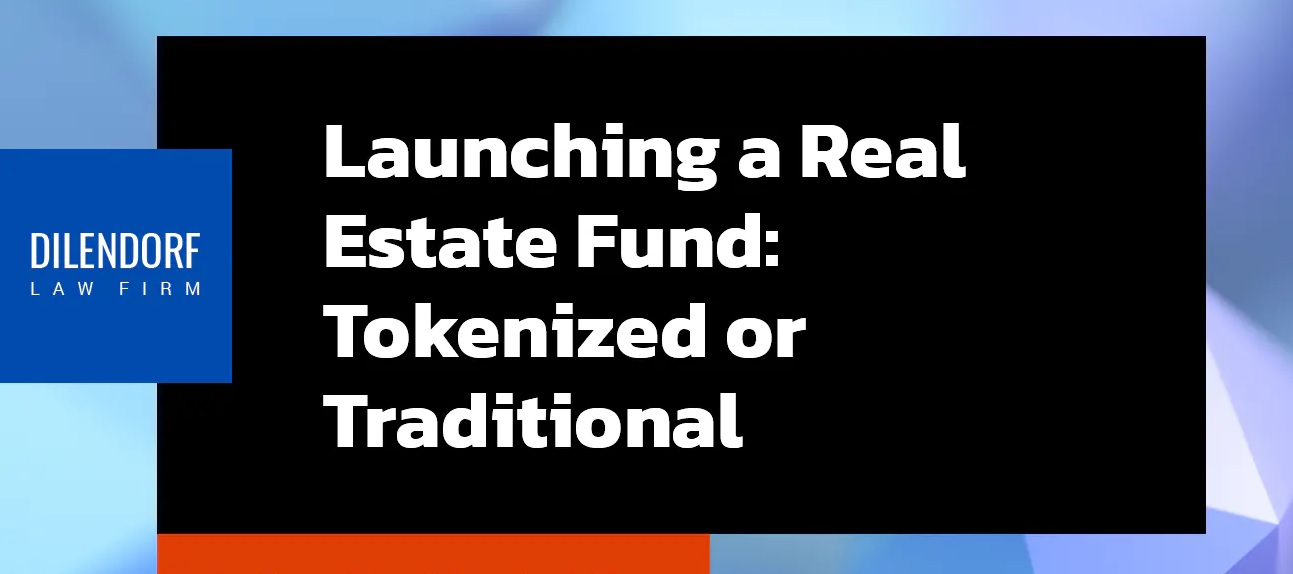 Flat-fee real estate fund formation services include:
Advising on a real estate fund structure tailored to specific tax and business goals
Forming and registering investment advisers
Assisting clients with designing optimal tax structures for onshore and offshore real estate funds
Due diligence and representation in connection with investments in real estate properties
Preparing fund documentation (private placement memoranda, operating agreements, term sheets, subscription documents)
Preparing and processing SEC Form D and state "blue sky" filings
Providing ongoing regulatory, tax and compliance support
Timeline for launching a real estate fund:
The average timeline for structuring and launching a private real estate fund is 3-5 weeks. 
It could take 6-8 weeks to launch an exempt tokenized real estate fund, shares of which can be traded on regulated security token marketplaces also known as alternative trading systems operated using blockchain technologies.